Wood chipper machine can produce different sizes wood chips. As a professional wood chipper machine manufacturer, PalletMach has designed different sizes of machine according to our customers' requirement.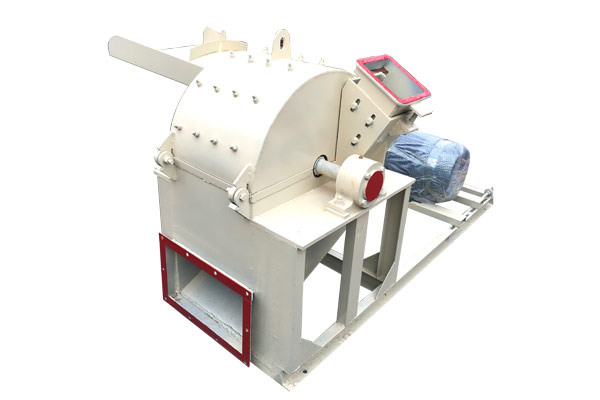 Wood chipping machine is designed to crush wood chips into perfect shape for pallet materials. And it is preparing qualified materials for wood pallet production.
Wood chipper machine working
Wood Chipper Machine is composed of these main parts: base foundation, chipping body, straight transmit gearing and power engine. The chipping part of the disc wood chipper machine is the disc blades in the chipping body. The disc and the chipping blades welded on the disc rotating fast together. Then the wood materials are transmitted to the chipping place by the transmission device. The wood materials encounter the rotating chipping blades and are cut into wood chips. As the wood materials get shorter, the transmission device will transmit them to the same chipping place. Finally, the wood chips are processed with flat incision, even length and uniform chip thickness.
Wood chipper machine application
Wood chipping machine is one of the main equipment of the whole compressed Wooden Pallet Production Line. Except making wooden pallet for logistics transportation, wood chipper is widely used in the production of paper making, edible fungus, shaving board, sawdust, high density board, fiber board and so on. As famous wood chipper machine manufacturer in China, we supply customers high quality wood pallet machinery on wholesale price.
Wood chipper machine features
The cutting blade of wood chipper can be adjusted to produce different sizes and thicknesses, to meet the paper, fiberboard, particleboard industry requirements of different length wood chips.
The automatic feeding equipment greatly increases the production rate, and saves time and manpower.
High-efficient and energy-saving. Power is saving 40% of equivalent output.
Long service life. The whole machine is made by quality material to prolong the service life.
Good chipping ratio. The chipping ratio is up to 90%.
Easy maintenance. The rear cover of the upper machine frame can be hydraulically (hand)-opened to make the maintenance much easier.