CNC wood cutting saw is the computer program control wood cutting saw. And electronic control cutting saw is mainly used for the blanking process of pallet panels, pallet blocks, and traditional wooden boxes. Besides, CNC wood cutting machine is also be used for the production of furniture components.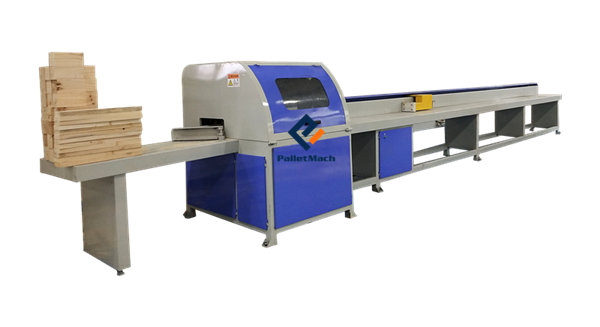 Compared with the ordinary cutting process, PalletMach electronic wood cutting saw has the great advantages, such as wood batch standardized production, fully utilizing raw materials, reducing on-duty personnel, improving production efficiency, rational managing of personnel, and ensuring production safety.
Therefore, CNC wood cutting saw can help you to save production costs, increase profits and gain more returns.
The production line can be optimized into the best cutting plan, through reasonable calculation and length matching. And it is cutting wood materials in transverse way, which can greatly increase  production efficiency and processing precision.
What's more, wood electronic control saw also can replace the manual or traditional machines in production so as to meet the factory mass production requirements. Thus, it can solve the problem of low efficiency, high precision error, and difficult management in the production process.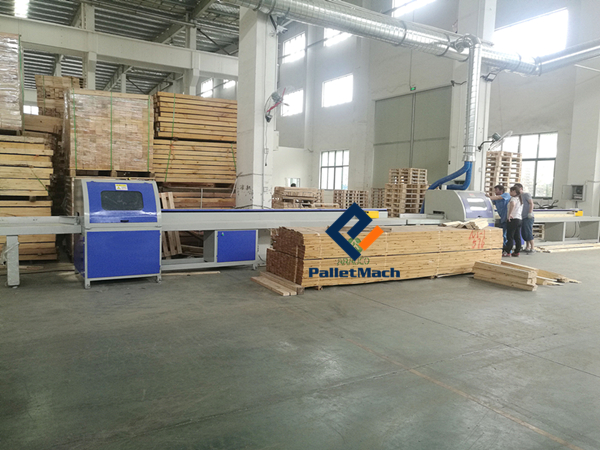 Details of CNC saw
1 High quality
International standards
Stable structure
High rigidity, high durability
2 Advanced technology
Hydraulic clamping
Stepless frequency control
Smooth operation
3 Equipping international high-quality electric system
Mitsubishi industrial control
Standard electronic circuitry and hydraulic system
4 High efficient production
Quantity sawing, greatly improving production efficiency
Automatic feeding
5 Customized service is available.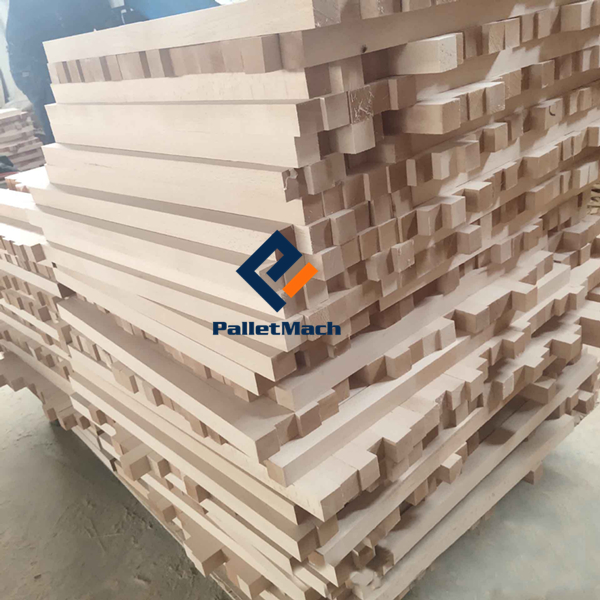 Advantages of CNC saw from PalletMach:
Mitsubishi industrial control, and PLC control sanctions cut length to reduce production waste.
Low noise design, reducing the noise of the workshop.
Free combination sawing dimensions to reduce production waste.
The equipment is simple and flexible, and one worker can operate it.
High rate of output, reducing the amount of cutting losses.
Sawing pallet blocks rapidly; high precision.
Safety: The worker's finger does not touch the blade, reducing the worker's injury during the whole operation process.