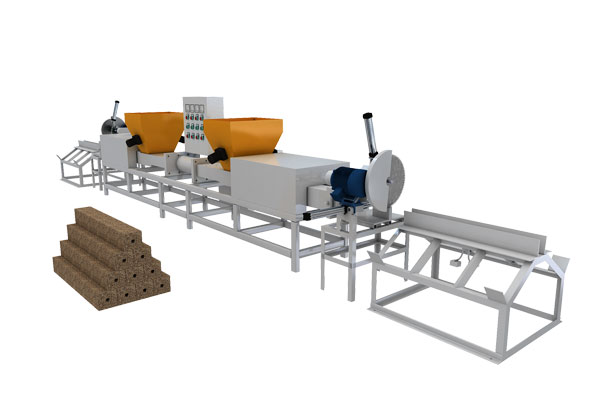 Pallet block making machine is used to produce wood blocks for wood pallets, and is also called compresswood block making machine. Pallet block making machine mainly includes three types of specifications: single head, double-head, and three-head pallet block machine.
---
Power: 16-31 kW
Capacity: 2-9 m3/24 hours
Density: 550-600 kg/m3
Weight: 1-2 tons
Warranty: 1 year
---
inquiry@palletmach.com +86-21-80392223 palletmach
Pallet block making machine introduction
1. Pallet block machine is the equipment producing raw materials into pallet blocks, mainly use wood sawdust, shaving or other scrap woods and others agricultural waste.
2. The final compressed wood pallet block can be used as tray and foot pier replaced log in packing industry, warehousing industry and logistics industry.
3. Pallet blocks have the characteristics of smooth surface, water proof, and durability.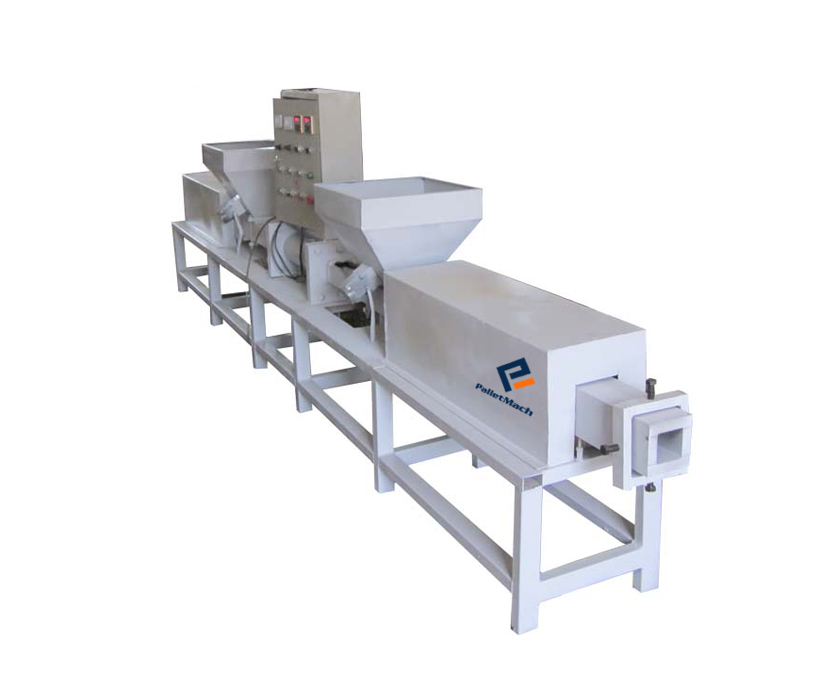 Single-head pallet block making machine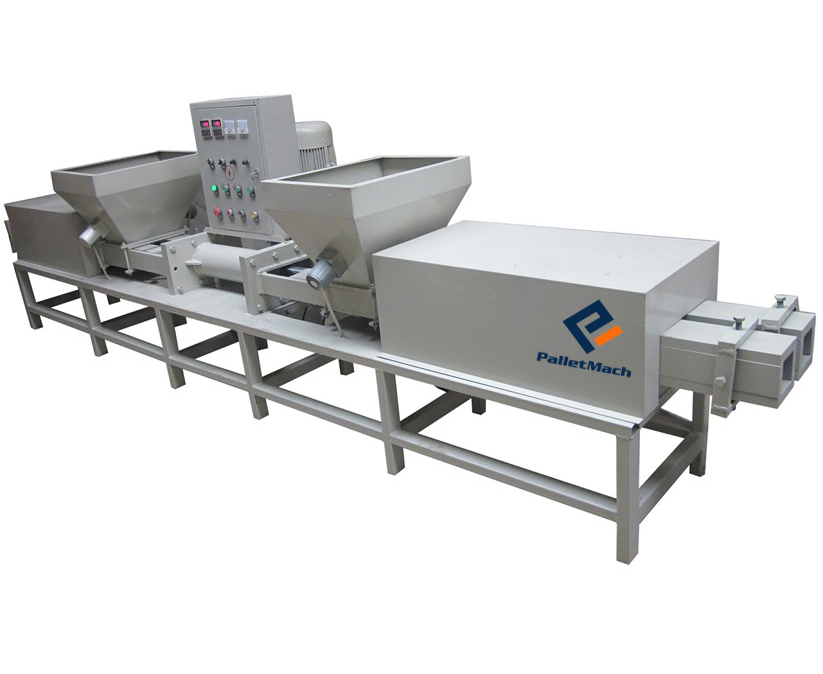 Double-head pallet block making machine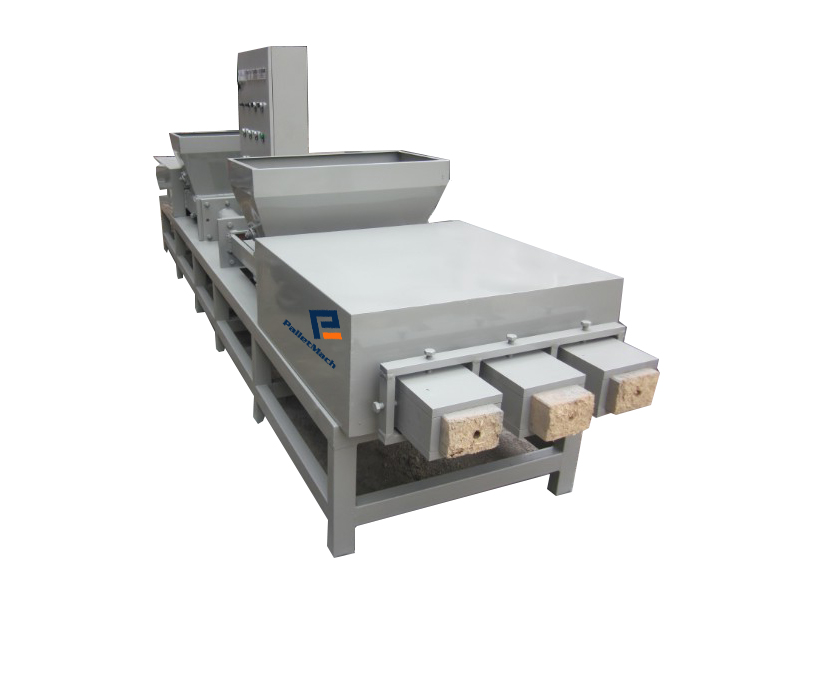 Three-head pallet block making machine
How does pallet block machine work?
Pallet block making machine features
Simple machine, and easy operation. One person could handle 3 machines.
Cross-section is completely vertical, reducing the previous cutting loss.
Setting the cutting length by entering the value, fully automatic, and suitable for the specifications of pallet block.
Saving the production cost and enhancing the process of automation.
Pallet block machine could recycle the wood waste efficiently.
Free fumigation. Because the pallet block is made by hot pressing, it is free fumigation.
Compressed Wood Pallet Block
Normally block size is 90*90 mm, 90*100 mm, 100*100 mm, 80*90 mm. If you have special requirements, we could customize, while it is at the range from 75 mm to 145 mm. Besides, one machine could make two different block sizes.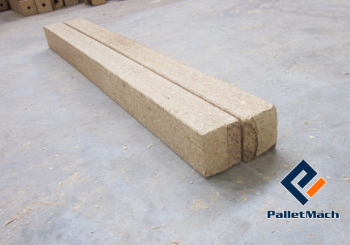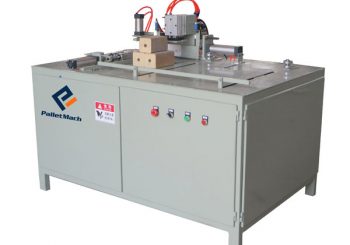 Auto wood block cutting machine
1. High precision : totally vertical, smoothly for intersecting surface
High efficient: cut blocks in 1800 pcs/h, can work in 24 hours.
Easy operation: 1 worker can handle.
Low cost: little waste in cutting lose.
Size adjustment: can cut into different size of block.
Safety: worker no touch to saw in whole process
Small occupied area:<2 m³
What materials can make compressed wood pallet block
Sawdust, wood shavings, wood chips and other waste wood material.
Pallet block making machine parameters
Pallet block making machine
Model
PMS
PMD
PMT
Size (mm)
4800*780*1320
4800*780*1320
4800*900*1420
Length and width of block (mm)
75-145
Power (kW)
16.86
22.26
30.26
Density (kg/m3)
550-600
Production efficiency (m3/24h)
2-5
3-6
5-9
Dimension with saw (mm)
8000*600*1500
8000*700*1500
8000*700*1500
Weight (kg)
1000
1500
2000
Block size: 75-145 mm in width, 75-145 mm in length. Customized service is available.